A Closer Look At Who We Are
Sunday Morning
Christ the Redeemer is a community that believes Jesus is alive. He is the Savior who defeated evil and death, and we gather on Sunday to celebrate his resurrection. We believe that in our gathering, we meet that risen Jesus. We engage in worship that isn't just 'spiritual' because we acknowledge that God didn't just create souls. Rather, our worship is physical, participatory, because God created human beings. He created us with bodies and feelings and ideas, so we respond with worship that fully engages our being. We stand, sit, kneel, and bow. We lift our hands, we cross ourselves. We ring bells, we light candles. We stand for the proclamation of the Gospel readings. We partake in Eucharist each week, celebrating the truth and beauty of the resurrection each Sunday. Of course, none of these things is required. Most of our community is comprised of people who come from traditions other than Anglicanism and some from no tradition at all. Everyone has the freedom to participate in whatever ways they feel most comfortable. No matter your reason for visiting or what your background may be, you are welcome here.
8:45 am Service
A casual, contemplative service with contemporary music. This service is popular with young families. Nursery care is available. Our children's spiritual formation program, Catechesis of the Good Shepherd, is also offered during this service for 3-8 year-olds. (First-timers are asked to bring a parent.)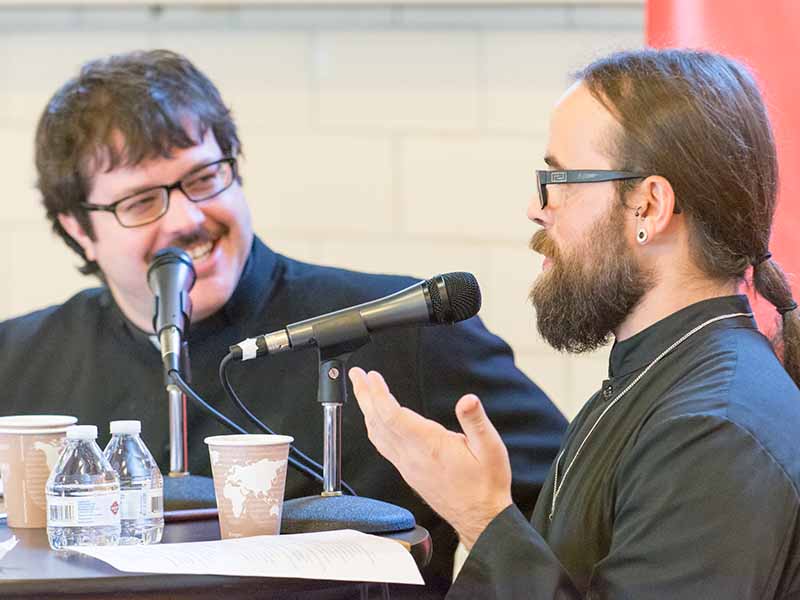 Formation Hour
Note: Formation Hour is not currently meeting. Formation Hour will resume at a later date.
Rotates between teaching or interviews about following Jesus in our times. An open time for coffee and conversation in the Parish Hall. Catechesis takes place during this hour as well, for children ages 3-5 and 6-12. (First-timers are asked to bring a parent).
11:00 am Service
A majestic service featuring choral music & liturgy. Nursery care is available and kids. Catechesis is offered for 3-5 year-olds and 6-8 year-olds.